Who we are:




An elite full-service agency



Expert real estate advice


Regular, open, honest communication


Effective handling of your sale or purchase


F

riendly, professional and attentive service




We are a full-service real estate brokerage. That means we do everything possible to get a house sold! From a full-time staff that includes technology experts, copywriters and an in-house design and marketing team—we've got you covered. Clayton Nash is rooted in the tradition of personal touch business, but we 're truly modernist at heart. With a commitment to everything forward thinking, fast moving and results oriented, we treat every client and their property, with enthusiasm and care. We steadily hold ourselves to the highest of standards – you can too.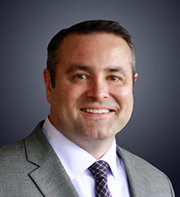 Peter Lupus (Founder - CEO) Peter Lupus is the visionary founder and CEO of Clayton Nash Real Estate. Lupus brings more than 20 years of business experience to Clayton Nash Real Estate. Working with companies such as NASA, Coca-Cola, British Telecom, Infonet, British Petroleum, Yahoo and many others. Lupus also brings experience establishing companies in foreign markets such as Monavie, VitaMist, KareMore International and Pinnacle International. Peter has extensive experience in Real Estate marketing and has held an associate brokers license for the past seven years.